Top "you need to follow and why" blog list:
I recently started following Kelsey at Keeping Up With Kelsey and Suzi at Chores and Chandeliers because they had this brilliant idea to link up bloggers across the state of Nebraska by coming up with topics each Nebraska blogger will publish (like this one). It's a great idea to "link" up and get to know fellow Nebraskans. Still, I'm interested in both blogs for separate reasons (other than the Nebraska Bloggers Connect).

Suzi's description of herself sounds a lot like me! Our similarities: Christian, mother, (want-to-be) artist, (want-to-be) photographer, accessory junkie (especially scarf's), decorator, and animal lover (I'd have a zoo in my house if my husband would let me). When I read why she named her blog: Chores and Chandeliers, I was inspired and impressed. I mean a red chandelier in the barn? Awesome.
Kelsey has so many great ideas! She has guest bloggers, Thankful Thursdays, and shares gobs of recipe's (I need all the help I can get). She's a busy, busy individual and just like her blog name states, it's fun "keeping up" with her.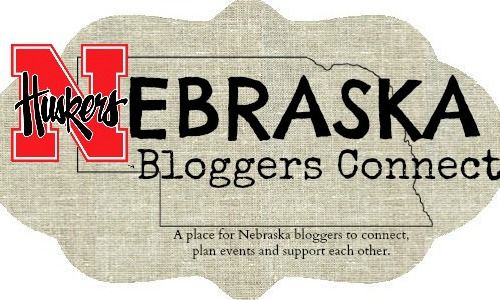 Check them out, you'll be glad you did.