Let me start by saying there is an absolute difference between skinny JEANS and tights. Tights are meant to be worn for warmth, as layers, and are typically sheer (trust me, the mirror is deceiving). Jeans cover because they're meant to be worn as pants. I LOVE outfits like this...
or this...
And I LOVE certain outfits with tights, boots or flats, and a skirt or dress. In fact, they're some of my favorite outfits (Fact: I wore tights with a cute little dress to church this last Sunday morning!):
I am by no means an expert on clothing, but I am not blind and there is an obvious difference between tights and jeans. I consider tights to be like underwear. For goodness sake, cover up your tush, here's why...
1.
Tights are sheer.
If you choose to wear tights as pants, you're joining the women pictured in these lovely set of photographs that are now forever ingrained in my brain.
Trust me, your butt, no matter how tiny, is showing.
2. Tights leave nothing to the imagination: You are showing off the size of your butt. There are many times I've been the unfortunate witness to camel toe. I can almost always see your underwear. And I can even tell whether or not you've shaved in the last month. Gross.
3. If you hold your tights up to the light and you can see the light, we can see your undies. (See #1)
4. Sheer test #2: bend your knee, can you see skin? Yes? We will also be able to see your buttocks. (See #1)
5. I know men who say that tights are God's gift to them. See numbers 1, 2, 3 and 4 as the reasonS why. (Cover your tush.)
6. Although Buzzfeed can be vulgar and inappropriate, there are many times I appreciate the humor and sarcasm shared there, including their take on tights: "

Every day girls around the world unwittingly leave the house without pants on.

Confused at the difference between jeggings and jeans, seduced by the comfort of stretchy leggings—we've all seen victims of GLHP (Girls Leaving the House Pantsless) Syndrome.

Am I Wearing Pants?

is a self-check guide for girls to help end the see through clothing, visible panty line, camel toe nightmare." (See source

here

.) The "self-check guide" they are speaking of is especially helpful:
7. I'm not the only one who's written about this truth:
9.
When I googled, "tights are not pants" (for images proving my point) I got more than I bargained for, blehhhhhh.
There are a lot of people who agree with me for the above reasons and have therefore created bumper stickers similar to the following, or companies have actually labeled their pants with warnings such as, "THESE ARE NOT PANTS!"
For good reason, please listen to these words of advice.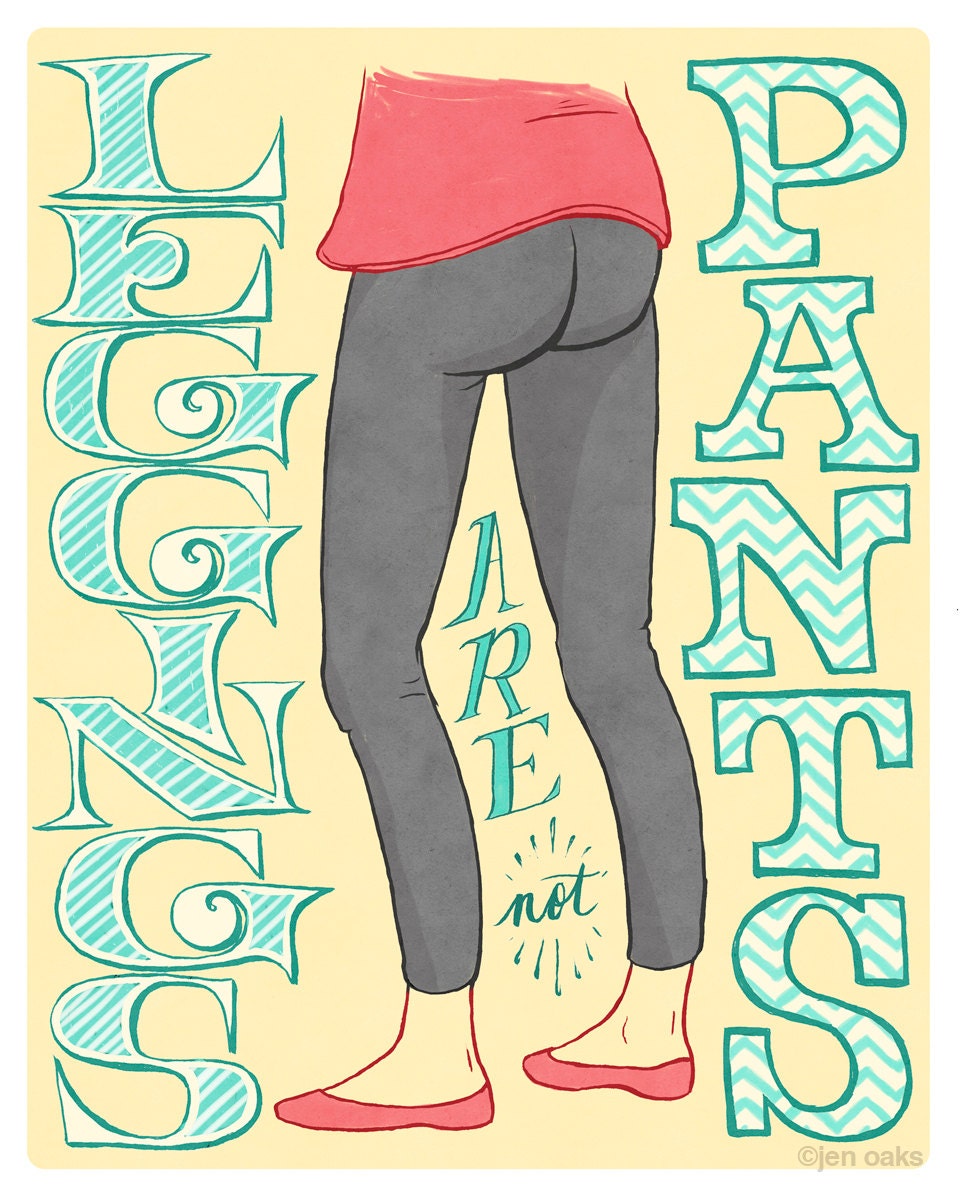 10.
MOST IMPORTANTLY: No one but your hubby deserves to see that much of you.
Treasure what you have so that your man can treasure it too (AND if you are not married, you are choosing to love your future husband by keeping your tush covered, because one day it will be his, and his alone to look at... don't forget that!)
As you may have noticed, there is a bit of sarcasm in this post, but I am being completely and 110% honest in saying that modesty is needed for the above reasons. I'm not sharing this to be rude, I'm sharing it to help you! I'm not sharing this to point out figure flaws, the woman with the "perfect body"
will
still show more than she intends, because, again,
tights are not pants!
Now, hop on over to
Melany's blog
and read 10 MORE reasons why tights are not pants! And then read why she believes
why girls should value modesty
, another good read. I couldn't agree more.